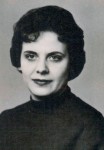 July 25, 1940
-
April 13, 2019
Born in Providence Kentucky
Resided in

Bowling Green

,

Kentucky
Obituary
Bowling Green - Donna Faye Shaffer, 78, died April 13, 2019 at Greenwood Nursing and Rehabilitation Center in Bowling Green, KY. She was preceded in death by her beloved sister, Mary Reta Hicks, of Bowling Green, KY. She is survived by her two daughters, Cheryl Gregory and Leslie Pfingston of Bowling Green, KY, their husbands, Charles Gregory and Robert Pfingston, her two grandchildren, Emma Pfingston and Joel Pfingston, her nephew, Larry Hicks of Lexington, KY, her niece, Teresa Box of Phoenix, AZ, and a number of great and great-great nephews and nieces.
Born in Providence, KY on July 25, 1940, she was the daughter of George Dewey Daniels and Edna Rose (Harkins) Daniels. She was a graduate of Madisonville High School and Murray State University. She later obtained her Master's Degree in Reading Education from James Madison University in Harrisonburg, VA. She worked over 30 years in elementary education, many of those as a Title I Reading Resource teacher. Upon moving back to her stomping grounds in Kentucky in 1991, she worked as an adjunct faculty member at Western Kentucky University, supervising student teachers. She also offered private tutoring to children who struggled to read.
She loved traveling. She hated rough camping. She liked frogs, but never seemed to be able to explain why. She disliked fish but reveled in fresh seafood. She loved chocolate, Blue Nun wine, romance and mystery novels. She was seriously attached to her iPad during the final years of her life, and could often be found playing solitaire, solving puzzles, or watching animal documentaries. She enjoyed empowering people. She taught her children (by birth and those in her classrooms) that they could do anything they put their minds, time, and effort toward. She gave of herself generously. She once opened her home to a teenaged pupil when she learned he was homeless. She taught him how to make a budget and balance his checkbook; she helped him become independent.
She would wake her daughters when they were young by sitting on the edge of their beds, gently scratching their backs with her always-immaculate, long white-frosted nails. If that failed to wake them, she'd invite the family dog to do the job. She attended every school function. She cheered her daughters in all their endeavors and challenged them to always do their best. She laughed off the kick-me signs, the silly-putty in the coleslaw, and all the other practical jokes and scrapes her girls got into when they were young. She had a wicked sense of humor and very strong Christian faith. She made a mean Cashew Chicken and Chocolate Angel Pie. Her go-to dish in the 80's when company came to dinner was Chicken on Dried Beef. (It sounds awful, but it was delicious.)
She adored her grandchildren, and it distressed her greatly when she could no longer be the active grandmother she had always hoped to be.
We, her family, recognize that she was not perfect. She was obsessively compulsive about many things and often drove her family to distraction, especially when things had to be "just so". She had times of selfishness, times of anxiousness and despair. She was both/and: saint/sinner, blessing/burden, mother/child. And we who shared in her life were blessed to do so.
In summary, she loved, and she is, and was, and will be, greatly loved.
Funeral services will be held at noon on Wednesday, April 17th at Holy Spirit Catholic Church in Bowling Green, KY. Visitation will be April 17th at Holy Spirit Catholic Church from 10:00 am from 10am until 12pm at Holy Spirit Catholic Church. Arrangements have been entrusted to J.C. Kirby & Son Lovers Lane Chapel.
In lieu of flowers, and in honor of her generous heart, expressions of sympathy can be made with donations to St. Vincent De Paul (Food Pantry), Holy Spirit Conference, 4754 Smallhouse Rd., Bowling Green, KY, 42104.
Services
Visitation
Holy Spirit Catholic Church
4754 Smallhouse Road
Bowling Green
,
Kentucky
42104
Service
Holy Spirit Catholic Church
4754 Smallhouse Road
Bowling Green
,
Kentucky
42104